Your wedding is the biggest day of your life - It has to be done right!
Providing wedding entertainment to your guests has become very popular these days, and for such an important day we believe it is very important to make the right decision about how to provide your guests with - a magical day as possible.
Close-up magic can be a great way to entertain your guests at cocktail hour and reception. A wedding magician doesn't just sit around waiting for people to interact passively. Instead, the magician actively seeks out groups of people to entertain and create an amazing atmosphere. Vitaliy's magic doesn't involve cheesy tricks, Vitaliy's magic is fun, very technical also mixed with mind-reading, and mentalism so that people can experience real magic. This is how Vitaliy defines a real "magical wedding".
Vitaliy has performed as a close-up sleight of hand magician at hundreds of weddings, from smaller and more intimate gatherings to big performances at prestigious venues like Restaurants, Golf Clubs, and Hotels… To Vitaliy the size of your wedding does not matter, Vitaliy always performs at his very best. Vitaliy typically performs his magic at weddings in the Vancouver area, Richmond, Burnaby, Fraser Valley also on Victoria and Nanaimo Island, and many different cities in other provinces. If you planning on having your venue even further, Vitaliy will be happy to consider traveling.

HERE ARE SOME OF THE REASONS YOU SHOULD USE VITALIY AT YOUR WEDDING
A wedding is the start of a happy matrimonial journey that will be filled with joy and bliss. It also involves the exchange of vows between the couple. You want your wedding to be memorable, romantic, magical, and unique. You will likely be very busy that day, which means you won't have much time to make sure your family is taken care of. You can delegate most of the responsibilities to someone who is reliable and will ensure a successful wedding ceremony. You should hire Vitaliy to help you with that by performing and entertaining your family and guests.
In formal events, magicians play a vital role in entertaining guests. Vitaliy can be hired to entertain your guests and add class, distinction, fun, and elegance to your wedding entertainment. Vitaliy will ensure that your event runs smoothly, magically in spirit and real life. We have listed a few of the main reasons how Vitaliy will help you with your wedding.
YOUR WEDDING IS MORE UNIQUE AND ROMANTIC
A professional wedding magician can transform the mood in your wedding ceremony to make it more joyful, mysterious, and romantic. This is exactly the type of ceremony you want on your wedding day. It's the day you unify and give your love and life to your partner. Remember that this day, when you take solemn vows to be one, deserves memorable wedding entertainment. Hire Vitaliy to bring out the best of your shared memories and help you energize the event.
Vitaliy can customize your wedding ceremony to suit you and your partner's needs using his wedding experience. Vitaliy can also perform an entire magic show at the end of the celebration if you give permission. Vitaliy can incorporate the theme of the reception and tailor his performance to suit it.
A WEDDING MAGICIAN GETS THE FUN STARTED AND KEEPS THE GUESTS HAPPY
Sometimes you might find yourself behind schedule. In these cases, Vitaliy seamlessly takes over by moving everything along, keeping guests entertained and relaxed. The guests won't notice any delays. Vitaliy is also useful during the time between dinner and the reception. This is followed by dancing. Vitaliy can make the reception more enjoyable by making the event seem less serious. As the couple waits, the magician performs close-up magic for small groups of people. This gives people the chance to get to know each other and meet Vitaliy. Guests have a great time having fun and sharing in the joy of your magical wedding.
A MAGICIAN CREATES VARIETY IN A WEDDING ENTERTAINMENT THAT IS MEMORABLE
Many people go to weddings in high spirits but leave with the same feeling as everyone else and with little to no special memories. This is not how you want your wedding to end. Inviting Vitaliy to make your event unforgettable for all who attend, including yourself. Because it is unique, your wedding will be remembered as something special. This will happen because only a few people have experienced it. They will cherish this moment for many decades.
Vitaliy will make the experience memorable and add variety to your marriage entertainment. Vitaliy is not just a DJ or music band. A lot of entertainment that is loud and repetitive does not make a lasting impression beyond the wedding day. Vitaliy can bring life to the event by using his amazing sleight of hand skills, charm, showmanship, and comedy. Guests will always remember this magical occasion and want to go back.
THE WEDDING ENTERTAINMENT OPTIONS SUIT ALL AGES
A skilled wedding magician can integrate all of the entertainment options available at your wedding, including the band and DJ. Vitaliy will balance the performers and make your wedding special. Vitaliy can coordinate, enhance and punctuate the theme of your wedding day by working with a variety of wedding entertainment options. The reception will become more than just a good party. It will also be memorable and magical.
A wedding magician can add a touch of magic to your event, which will appeal to all ages. The majority of wedding entertainment themes are focused on the groom and bride's older relatives and friends and pay little attention to the children and youth at the event. Vitaliy can fill this gap by using his wits to mix the entertainment differences that might arise on such a hectic day. This includes the reception, main ceremony, and picture-taking sessions. Vitaliy can bring smiles to the faces and make everyone laugh. Vitaliy can also use his tricks and wits to make even the timidest and reserved guests feel part of the celebrations. These are the memories that will last a lifetime, even if they don't live to see them again.
A WEDDING MAGICIAN TAILORS MAGIC SPECIFICALLY TO YOU AS A COUPLE
The hired band will usually be centrally located for formal events. This means that it cannot move. This means that guests have limited interaction with the band. Vitaliy on the other hand allows guests to have more personal interactions with him because he can move around the event. Vitaliy can also perform close-up magic on small groups or individuals and interact with the crowd. This is one way to fill the gap left by an immobile band.
Vitaliy uses content that is full of spice and variety. Vitaliy is flexible in the way, he tailors his material and presentations to you, as couples. Vitaliy will ensure you have the perfect breath and unique style on your wedding day. Vitaliy can provide valuable suggestions and help you choose a theme that suits your needs. Vitaliy is skilled at creating romantic and meaningful magic that helps the couple create an unforgettable keepsake built on their love. The newlyweds are constantly reminded that love is what can make the impossible possible.
These tips will help you make the right choice when hiring Vitaliy for your wedding. These tips will make your wedding stand out among the others.
* Creativity. Vitaliy is capable of performing unique tricks for your guests, Vitaliy sets expectations and then defines them. He has all the skills to amaze your guests and make your special day even more special.
* Courage. Vitaliy is confident in his abilities and shows them off to ensure flawless entertainment. He can answer any questions your guests might have.
* Concentration.  After many years of performing at the weddings, Vitaliy has enough knowledge to demonstrate his dexterity by concentrating on his tricks while engaging the audience. Vitaliy is able to focus on his trick, regardless of the background noises, and please believe us, this is a difficult task. 
* Communication. The wedding magician must be able to communicate with the guests in a fun and entertaining way. Vitaliy can engage with the audience in the same way as he interacts with his magic while performing. Engaging the audience in the tricks is a must, as it lifts the spirits and keeps the event live.
CONCLUSION
Invite Vitaliy to provide great entertainment for your wedding. This is a far better option than having a band. Magicians play an important role in formal events, particularly when it comes down to entertaining guests. Invite Vitaliy to entertain your guests and add class, distinction, and fun to your wedding entertainment. Vitaliy will ensure that your event runs smoothly, magically in spirit, and in reality. Hire Vitaliy for your wedding and you will be able to enjoy all of these benefits and many others that will keep your guests talking about it for years.
Wedding Magician Packages
Your wedding is a very personal day and the entertainment can be done any way you would like it to be, but from all the years performing sleight of hand magic at weddings, we would suggest one of these following options:
Magic entertainment during wedding reception
Close-up sleight of hand magic (mix & mingle) to be performed during reception drinks, to keep the guests entertained. This helps to keep guests focused while the bride and groom are busy being photographed. Don't forget there are lots of people who won't know each other and this is absolutely the perfect way for breaking the ice and getting guests closer together. Duration 1 to 2 hours depending on the number of guests.
Magic during the wedding dinner
Close-up table magic is performed at each guest's table until the start of speeches. Duration 1 to 2 hours depending on the number of tables.
Close-up magic (walk around/stand up magic) to be performed after a meal
This would be magic performed to your guests as they are having post-dinner drinks/cocktails. Also perfect for your guests who are joining you for the evening party. Duration 2 hours, this options usually combined with Option 1 or 2 but can be requested on its own.
Vitaliy performs at approximately 10 to 15 weddings per year, with most of them being in the spring then summer months, and over weekends, so if you do decide to hire Vitaliy please let us know as soon as possible. We asking this from you so Vitaliy can check his schedule and availability. Vitaliy always tries to please his clients and make it happen, but it is not uncommon for him to be booked a year or so in advance.
There are many different entertainment options that can be used at your wedding, but if you really want your wedding to stand out and be different from other typical weddings that use bands or dance groups we suggest you try Vitaliy at your wedding and make it magically memorable. Vitaliy has it all, amazing sleight of hand skills, showmanship, style, charisma, and huge respect for his clients, and this very special day. Make your wedding stand out and most important enjoy the show and let Vitaliy entertain your family, friends, and all your guests.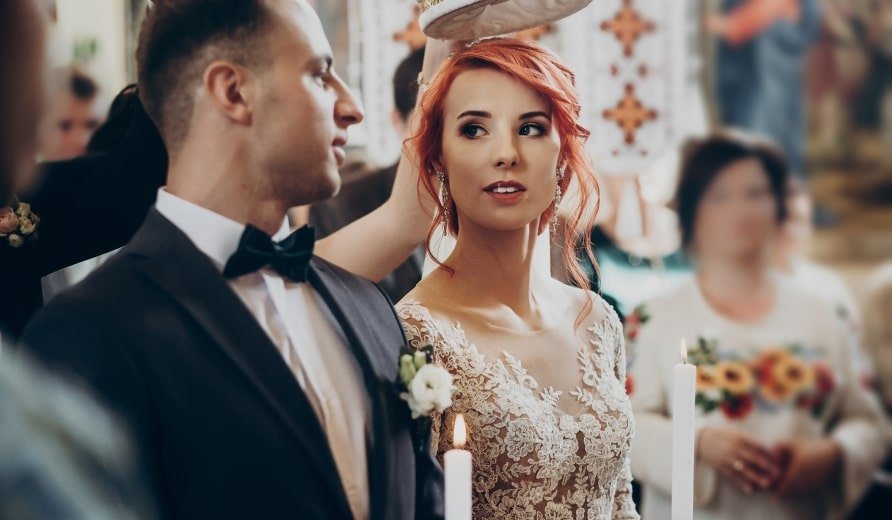 Testimonials
Wow! mind-blowing. … You are an absolute genius!
"This is unbelievable. I'm totally blown away "
"Fantastic, I'm totally blown away by Vitaliy Savchyshyn"
A new breed of a magician making magic cool again.
Frequently Asked Questions
Listed below are the frequently asked questions that the Vitaliys Magic team encounter on a daily basis.
Should you still have any other questions, please don't hesitate to contact us and we will happily reply at the earliest convenience.
Close-Up Magic is the form of magic that is performed right in front of your very eyes. Close-up magic is the hardest and the most direct form of magic out there. Close-up magicians have to be very precise with their slights since some of the tricks are done literally inches away from your eyes.
How long has Vitaliy been a professional magician?
Vitaliy has been practicing and performing magic for over 20 years now, and professionally for the past 15. Hours of practicing, watching videos, tutorials, reading books, and attending lectures got his sleight of hand skill to where it is right now. There are many magicians out there but not everyone can become a full-time professional.
What type of events does Vitaliy perform at?
Vitaliy will perform at any event as long as there is at least one person to watch him. Vitaliy performs at private parties, corporate events, award ceremonies, product launches, store openings, trade shows, and weddings.
Can I see a live demonstration before hiring Vitaliy?
Yes, Vitaliy will gladly meet with you for a free magic demonstration in order to give you the opportunity to experience first-hand his mesmerizing skills.
How much does the show cost?
Show rates vary depending on the season, number of audiences, dates, and duration of the performance. Please contact Vitaliy for more information and to get a quote
What are the payment methods?
Payment can be received by anything cash, cheques, or e-transfers.
How many hours is Vitaliy's show?
The length of the performance varies based on your event's needs.
Does Vitaliy require any special setup?
No. Vitaliy's show is completely self-contained meaning he does not require a special set-up, making it easy for you.
Does Vitaliy perform internationally?
Yes, please contact us to find out more about the booking requirements for an international event.
Where is Vitaliy from and what languages does he perform at?
Vitaliy performs in English, Ukrainian and Russian. This makes it very convenient when he performs at a big traditional Eastern European wedding with elderly guests who have difficulty understanding English.
Does Vitaliy perform at kid's parties?
Usually, Vitaliy performs for crowds older than 13 years of age, but he has done many parties that had children and those children were as impressed as the adults were.